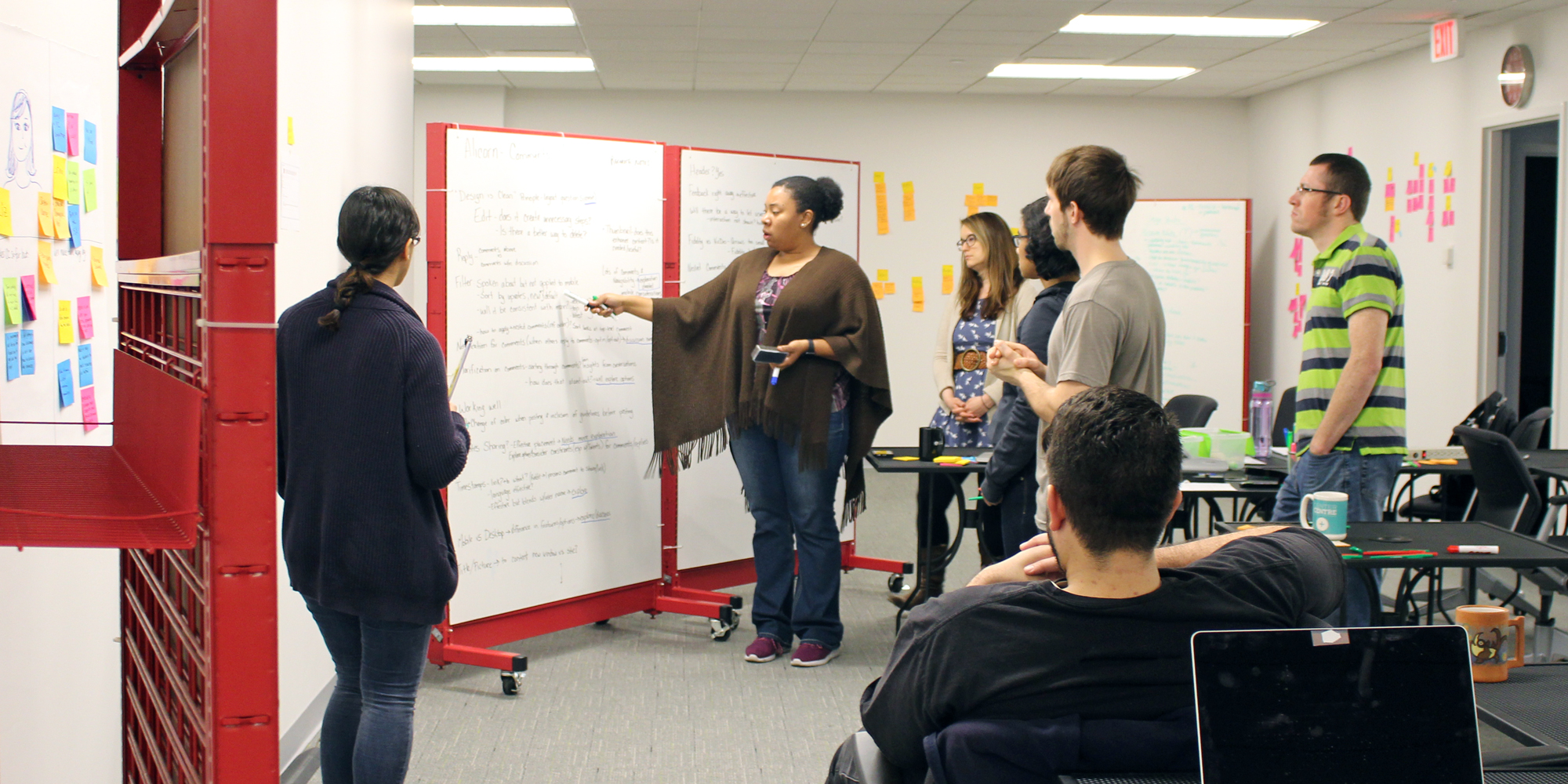 Sometimes, you don't know how hard a problem is to solve until you're neck deep in it. As we were designing Center Centre, we ran into one such problem. We needed to find a way to help career shifters fund their education.
Adults who want to start working in the field of user experience design are career shifters. When we embarked on creating a new school, we knew they were our primary audience. Early on, we met many career shifters as we were researching exactly what the school should be. We met carpenters, cosmetologists, print designers, product managers, and developers. Each was excited to move to a new phase of their life.
They're usually switching careers because their original path wasn't working out. Poor pay is one reason they want to switch. Coming from jobs with a less-than-ideal income, they haven't saved as much money. This makes it hard for many of them to consider going back to school, no matter what the tuition is.
We've intentionally designed Center Centre to be a vehicle for their career shift, except for one hurdle. How would they afford to go to the school?
Center Centre is a two-year, full-time program. Not only do students need tuition, but they'll also need a way to pay their living expenses while attending school full-time.
Doing the Unthinkable: Creating Our Own Student Loan
In the United States, students usually get an education loan for their tuition and expenses that's guaranteed by the US federal government. However, those loans are only available to students attending schools that have graduated students before they are eligible.
Center Centre is a new school and our students won't qualify for government-backed loans until we're more established. In recent years, most banks stopped giving out alternative private school loans. This left our potential students a small number of lending sources, many of which behave like predators. ("Sure, we'll give you a nice loan for your education. Our interest rate? Only 26%." No thank you!)
We had to find a way to get our students funding with reasonable terms. When we started, we thought how hard can this be? Turns out, it's pretty hard.
But we solved it by designing our own donor-funded student loan. We partnered with the Chattanooga Neighborhood Enterprise (CNE), a nonprofit lending organization, to create the Center Centre Give Forward Student Loan Fund.
Now, our students can get a reasonable loan to cover their full tuition and they also can receive up to $20,000 per year as a living stipend. That kind of money goes pretty far in Chattanooga, where they can find a good place to live and still have money for other expenses.
A School Loan, Intentionally Designed
Students come to Center Centre to learn about designing great experiences. We set an example for our students by designing a great experience into our loan. We've made the application process super-simple—we designed the forms using the best practices in form design and conducted simple usability tests to uncover issues. We wrote the loan's terms and conditions in plain English. We wanted everything to be easy and clear, not mysterious like most financial documents.
In our research (all good design has tons of research), we talked with many adults who disliked dealing with faceless banks and loan servicers with no compassion. We've tried to design a loan that our students will feel good about.
Each student's loan starts 90 days after they leave the program. No payment is due and no interest is accruing until that moment. (Many of the available private loans have interest start the moment the student signs the papers and some force the student to make payments while they're still in school.)
When the payments do start, our students can make them small by spreading them out over as long as 20 years. If they have savings or income and don't need the entire living stipend or tuition, they can have even smaller payments. They only repay the portion of the loan they used, even when they're approved for the full amount.
The money we lend out comes from donations we've collected by non-profits like Chattanooga's Benwood Foundation, companies like Capital One, True Ventures, Mailchimp, and Northrop Grumman, and many individuals. All of these people believe UX Design is important and want to see more diverse UX Designers in the workplace. They believe in our students and want them to succeed.
Why a Loan? Why not a Scholarship?
Most loans are about generating a profitable return for the loan backers. Not ours.
Our loan money comes from donors. We don't have to pay anyone back. This has two important implications.
First, when our students repay their loan, they are putting it back into the loan fund. Those funds are now available for another student to follow in their footsteps. They are literally paying it forward.
Second, we've chosen a very reasonable interest rate. This keeps the loan inexpensive. Our interest covers CNE's servicing costs and gives us a little buffer to guard against inflation. We keep the interest rate fixed, so our graduates will always know what it will be.
Why didn't we make it a scholarship? A scholarship could mean our students would graduate with zero debt. But, it only pays for one student. A loan (even one with a low-interest rate like ours) pays for a second student when the first student repays it. And then a third, and a fourth, and so on.
Our donors love the idea of using a loan over a scholarship. They're attracted to helping multiple students with the same donation. They feel like they are getting in on the ground floor of something that can affect the lives of many people. This makes it easier for us to attract more donors and help more students go through the program.
Designing Commitment Into The Process
Taking on a loan requires the student make a different commitment than if we gave them a scholarship. With a scholarship, the student would be at no risk for trying the program and, if it wasn't for them, they could easily give up and leave.
When taking a loan, our student needs to decide if the school will be the right fit for them before they accept the loan. If they can't see how they'll pay off the loan, we don't think they should start the program. They should only take on the loan if they can make the commitment to completing the program.
The student's commitment puts more responsibility on us as a school. We only want students who will finish the program. We designed our acceptance criteria to only take students with the potential to graduate and become great designers. We want every student to get hired by a great company, become a major contributor, and earn a good salary that lets them easily make each loan payment.
We're in this together. We need to commit to each student, as much as they need to commit to the program. We will work our hardest to give our students the best possible education.
We work closely with hiring companies. We tailor our curriculum to what hiring companies need most from our students. The unique skill set our students develop at Center Centre helps position them as outstanding candidates for jobs with solid salaries. This helps ensure that student loans get repaid, giving more students the opportunity to go through the program.
We're the biggest donor to the loan pool. We believe we should be all-in. If our students are ready to take on the loan, we're committed to being right there with them. We're using our own money to give them the start they need for their new career.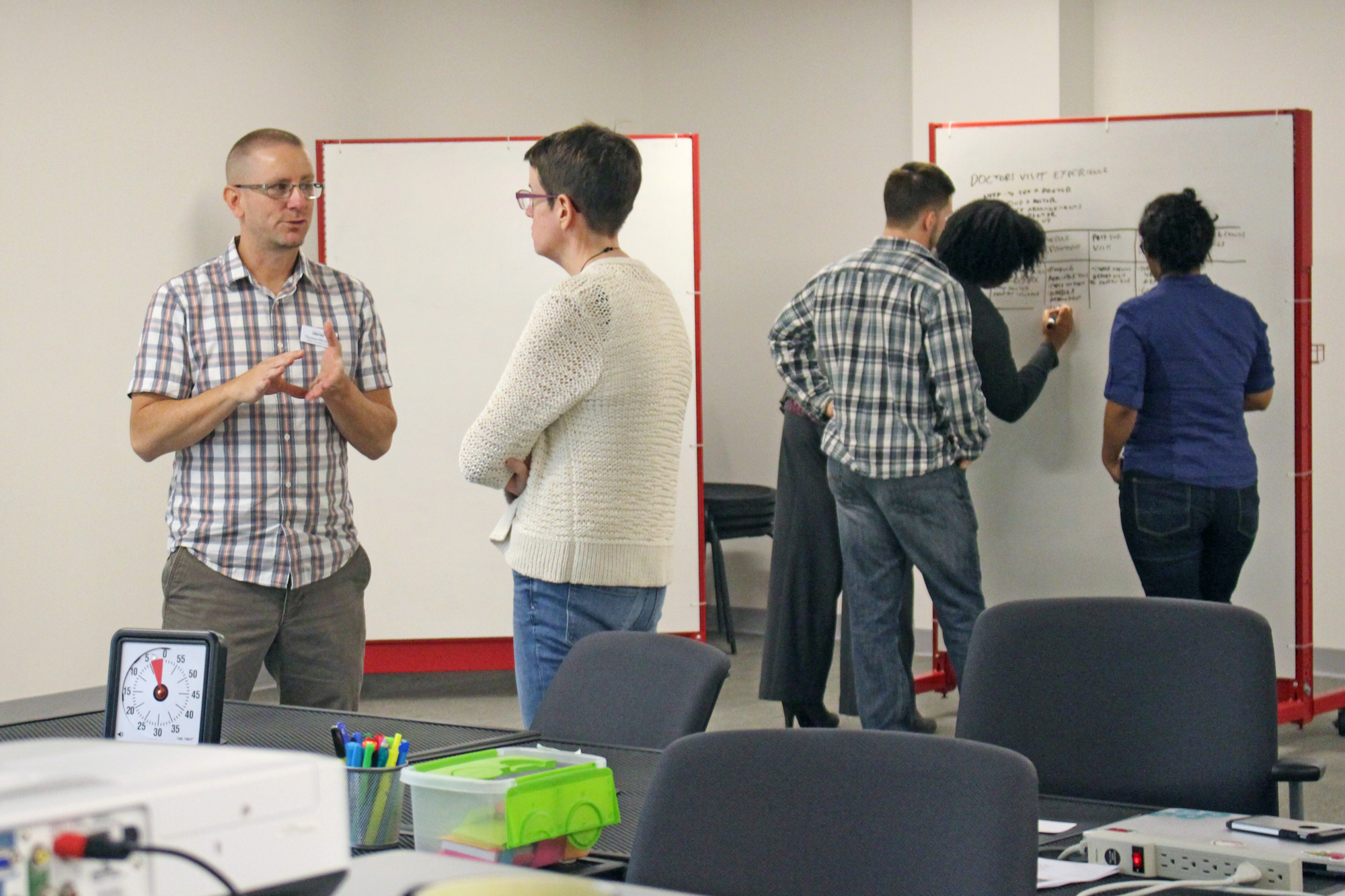 The Future: A Loan That's Paid For By Companies, not Students
Beyond the loan terms we've already created, we have a dream. We want to make our students so awesome that, when they graduate, companies might get into a bidding war to recruit them.
If we can make this happen, we'll ask the companies to promise to assume the loan payments. If the graduating student chooses to come work for them, the company will promise to directly pay back the loan each month the graduate works there.
Our graduates might never make a loan payment. We've structured the loan, so interest and payments start 90 days after the students graduate. If we've made each student into the best designer we believe they could be, they'll easily land a new job within that 90-day period.
As the competition heats up, we want to suggest the companies up their bidding: Add in a reasonable vesting period, after which, they'll pay off the balance of the loan. There's no penalty for prepaying. Prepaying reduces the interest payments substantially and gets us closer to another student through the program.
If companies pick a vesting period of, say, 3 years, then this is a real incentive for the designer to stay. Like a stock or an options plan, the employee has an incentive to stay and deliver quality work. We hope the company will want more designers. The faster they repay, the sooner we graduate another great designer.
With our dream scenario, our students never pay a penny of their student loan. Their new company picks up the tab. Everybody wins: the graduate, the company, and us.
A Well-Designed Student Loan Changes The Education Experience
As with everything we've done at Center Centre, we didn't start by copying what others have. We started by asking what does success look like? For us, success is a student who becomes an awesome designer and isn't constantly worried about paying back massive school loans and dealing with an inhumane, faceless loan collection company.
We took a thoughtful, compassionate approach. We learned what was required and what wasn't. We discovered that many of today's loan practices work against the student. We wanted to change all that.
The Give Forward Student Loan Fund has the potential to change people's lives. It offers them a chance at a new career. If we can realize our dream, they may never end up making a payment. We've redesigned a standard financial instrument to become an instrument of change.
We've done a lot of incredible things in building Center Centre. The student loan is one of the accomplishments we're most proud of. We hope our students will be proud of it too.