We're creating the next generation of industry-ready user experience designers.
Center Centre's one-of-a-kind, built-from-scratch curriculum prepares well-rounded junior user experience (UX) designers that companies need. Located in downtown Chattanooga, TN, we're a bricks-and-mortar school offering a two-year, full-time program in user experience design—the first and only of its kind.
Center Centre is authorized as a postsecondary educational institution by the Tennessee Higher Education Commission (THEC). From our curriculum to who we hire, THEC reviews every aspect of Center Centre. Their guidelines help us provide you the best education possible.
Why we founded Center Centre

Center Centre began as the Unicorn Institute, a research project exploring the gaps between UX education and the UX industry.
A few years ago, our co-founders, Dr. Leslie Jensen-Inman and Jared Spool, realized there was a huge demand for UX talent, and not enough qualified UX designers to fill the demand. Universities and colleges weren't producing industry-ready graduates. Hiring managers were clamoring for more UX designers.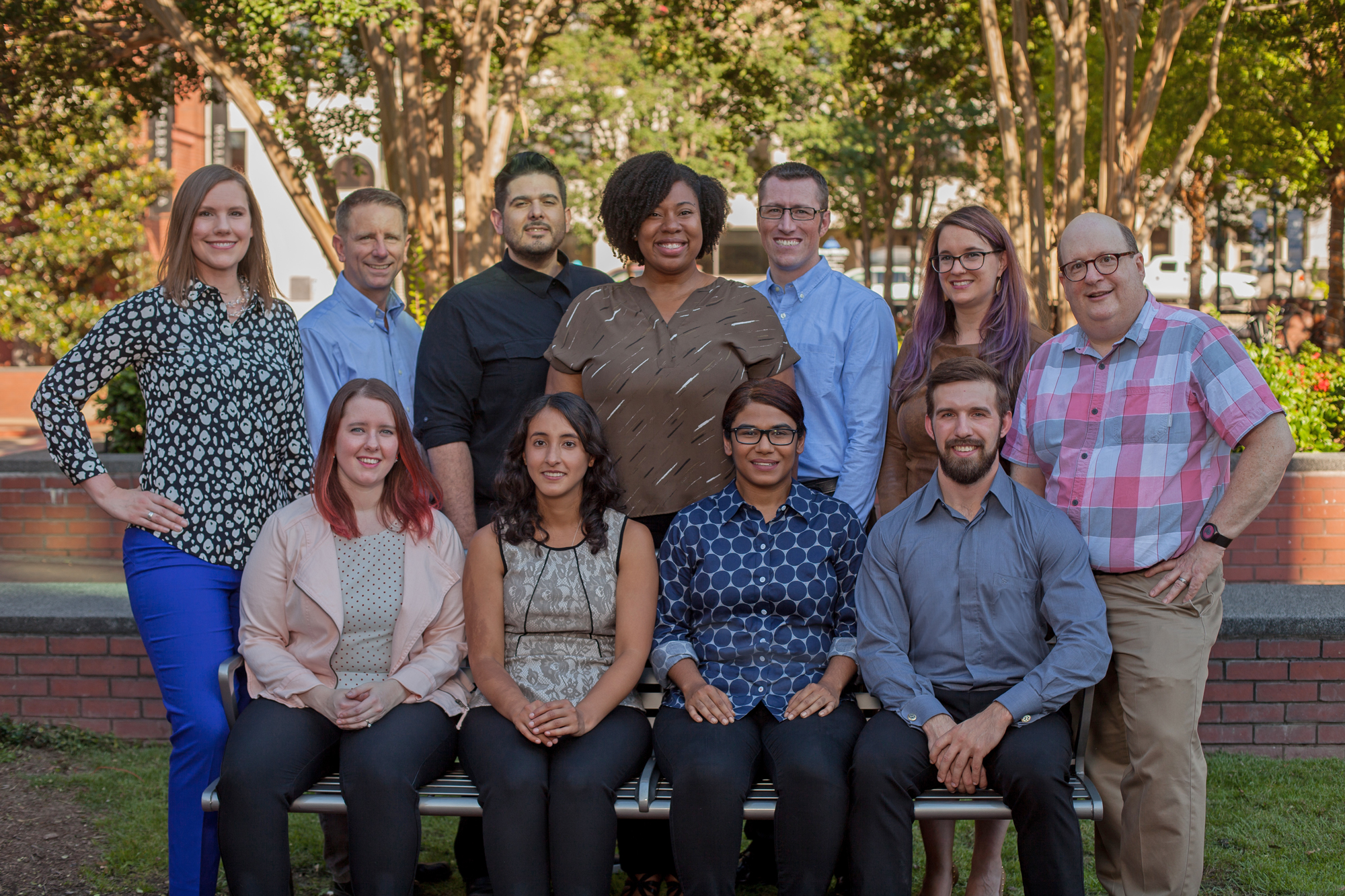 Center Centre staff alongside our first graduating class.
Leslie and Jared researched the gap between UX education and the UX industry. They interviewed dozens of UX hiring managers. Hiring managers said they needed well-rounded UX designers. These designers needed to do many things like write content, code HTML prototypes, and conduct usability tests. Because well-rounded designers were hard to find, they became known as "unicorns."
Leslie and Jared wanted to create the next generation of unicorns by connecting industry, education, and community. Using their research findings, Leslie and Jared expanded the Unicorn Institute into a school, Center Centre.
Organizations we love!
We've been working closely with great organizations, who are dedicating resources to help us produce the next generation of industry-ready designers.