What will I learn?
You'll learn the essential skills to become an industry-ready user experience (UX) designer. We've designed a program—from the ground up—geared towards giving you what you need to be a contributing member of a design team.
We've put a heavy emphasis on project work to give you plenty of practice honing your technical and interpersonal skills. Under the direction and guidance of our industry-seasoned facilitators (Center Centre's full-time faculty), you'll work on projects that provide you a tailored educational experience and a solid, industry-ready foundation.
What does a UX designer do?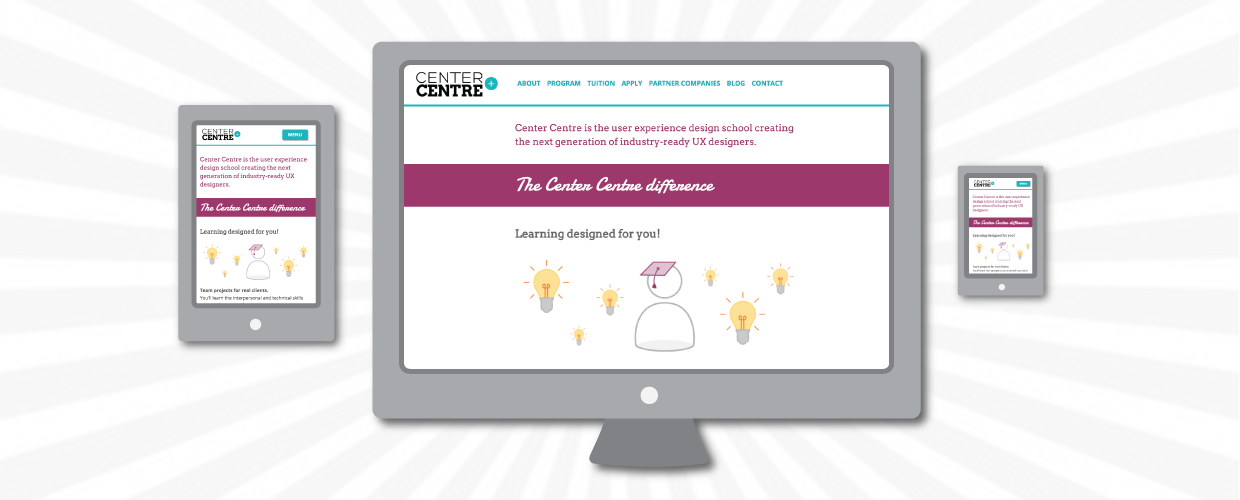 Your favorite websites, phone apps, and kiosks are crafted by user experience designers. The way the design looks, the way it works, how it's organized, and how it fits into its environment are all the result of UX design.
UX designers work on all flavors of screen-based design. You'll find UX designers working on messaging applications, information websites, games, and banking systems. They work on customer-facing applications like reservation systems and e-commerce. They design the systems that employees use. UX designers shape our experiences.
Who hires UX designers?
We've talked with a lot of hiring managers. They tell us that they need more industry-ready UX talent and they need it now.

We've seen an exponential increase in the demand for UX designers. Companies, educational institutions, non-profit organizations, and governmental agencies are beginning to recognize the importance of providing great experiences for their customers, employees, students, faculty, donors, and constituents.
Companies, like Apple Computer, demonstrated that products with better designs make them competitive. These companies are now focused on investing in better experiences. This means they need even more UX designers.
There are openings for about 24,000 UX designers in the US alone and, in the next 10 years, the projected job growth of UX designers is 22%!
GE is hiring more than 400 UX designers. IBM is hiring 1000 new UX designers for their Global Services division, in addition to the 600 designers they are adding to their product teams. Bloomberg, Marriott, Sears, and the New York Times are growing their design organizations, as well.
How will I learn it?
24 months of awesomeness!

You'll participate in a unique program schedule that allows you to focus on each course—one at a time. That's right—no juggling multiple courses required. Instead, enjoy one immersive course at a time.
Our three-week courses are divided into three parts: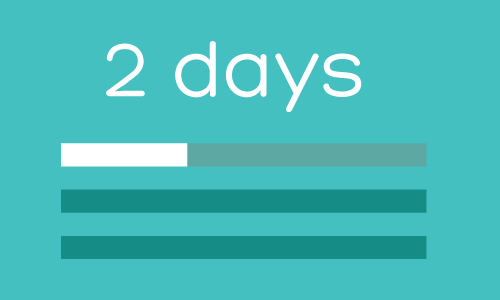 Two day industry-grade workshops from industry-experts.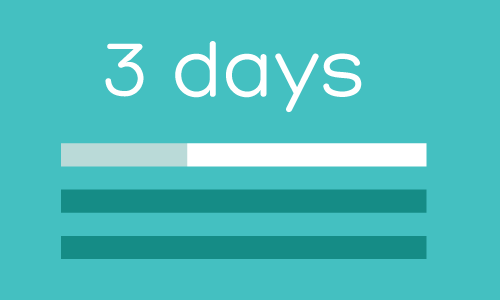 Three days focused on individual mastery projects.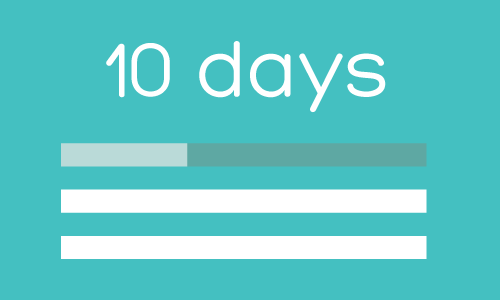 Ten days working on small-team projects for real clients.
These small-team projects span over multiple courses and last between three to five months. You'll graduate with a rich portfolio filled with both visual designs and stories of your project experience.
What skills will I learn?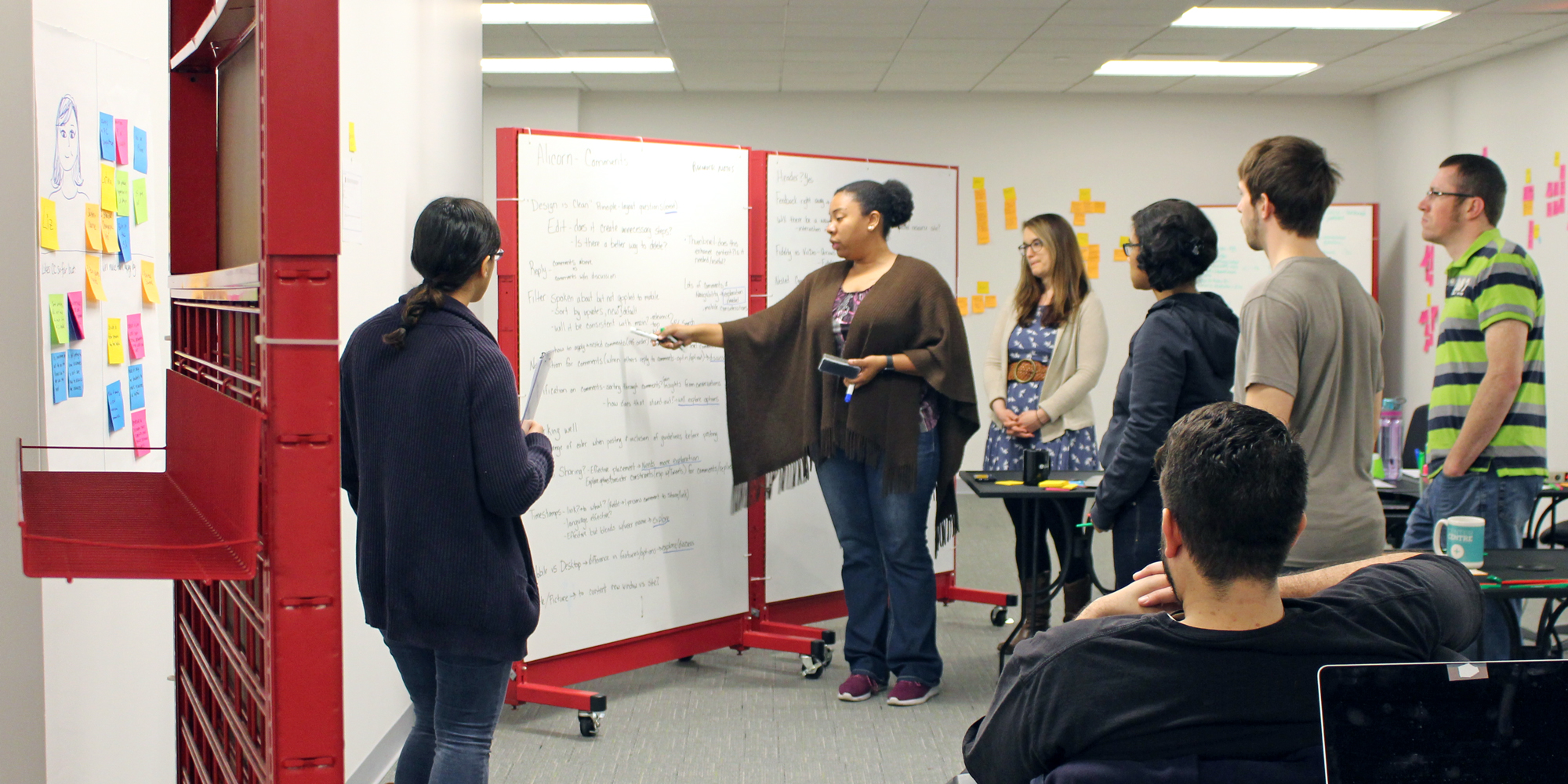 You'll complete 30 courses—24 core courses plus six internship or special topic courses—that focus both on hard, technical skills and soft, interpersonal skills. This means you'll learn a holistic skillset, everything from writing HTML to learning how to lead a presentation.
Technical skills
Front-End Development: Coding valid HTML, CSS, JavaScript, and jQuery
Visual Design: Understanding the use of color, grid, layout, and typography
Mobile Integration: Creating consistent experiences through responsive layouts, touch interactions, and input techniques
Project Management: Incorporating iterative design, agile practices, and software development life cycles
Information Architecture: Planning experiences through site mapping, modelling, and wireframes
Interaction Design: Building flow, form design, micro-interactions, and transition animations
Copywriting and Content Strategy: Writing microcopy, content modelling, and content inventories
User Research: Conducting field research, usability studies, research synthesis, and data analysis
Soft skills
Presenting: Sharing thoughts and design concepts with peers and stakeholders
Facilitating: Extracting design requirements and project direction from peers and stakeholders, while promoting a shared understanding
Critiquing: Receiving, giving, and training peers and stakeholders on constructive feedback
Storytelling: Communicating and affirming to peers and stakeholders how decisions were made, how principles were arrived at, and how the design will improve the lives of the users
Sketching: Communicating emerging design ideas quickly and exploring problem space with peers and stakeholders
Leadership: Providing vision, direction, and passion to peers and stakeholders
Courses by term

Each term runs for 15 weeks and contains five courses. Courses are three weeks in length.
Term 1
Introduction to User Experience
Information Architecture
Sketching and Prototyping
User Research Practices
Front-End Development
Term 2
Critiquing and Design Studio
Visual Design
Interaction Design
Storytelling and Scenarios
Copywriting and Content Strategy
Term 3
Communicating Design
Ethnographic Research Methods
Presenting
Information Design
Design Process Management
Term 4
Advanced Design Methods 1
Leadership
Development Methods
Facilitated Leadership
Functional Editing and Curation
Term 5
Advanced Design Methods 2
Business of UX
Quantitative Data, Metrics, and Analytics
Designing for Social
Special Topic, Directed Topic, or Internship
Term 6
Special Topics, Directed Topics, or Internships (five courses total)
Special Topics, Directed Topics, and Internships
Term 6 is reserved for a combination of Special Topics, Directed Topics, and Internships.
Special Topics
Our field is constantly advancing. Just a few years ago, we didn't know how important mobile, service design, sophisticated prototyping techniques, or Agile development methods would be for designers.
We've reserved Special Topics courses for emerging technologies and skills. As you approach the final term of the program, our facilitators and co-founders will identify what else you need to stay ahead of the game. We'll find the industry experts in those areas and have them lead Special Topics workshops. Special Topics will help you build your skills using the latest UX tools and techniques before you graduate.
Directed Topics
With the facilitator's guidance, you can pursue an independent or group project. For example, you may want to use this course period to create an online portfolio of your work, dive deeper into front-end development, or learn a content management system (CMS) like WordPress.
Internships
Students are required to take at least one internship (lasting at least three weeks, or up to 18 weeks) with an approved business. We recommend that you undergo one internship spanning multiple course periods; however, you can take multiple internships with multiple businesses.
You'll have access to internships with our partner companies. You're also welcome to seek outside internship opportunities. Outside internships must be approved by the institutional director.
What do I earn upon graduation?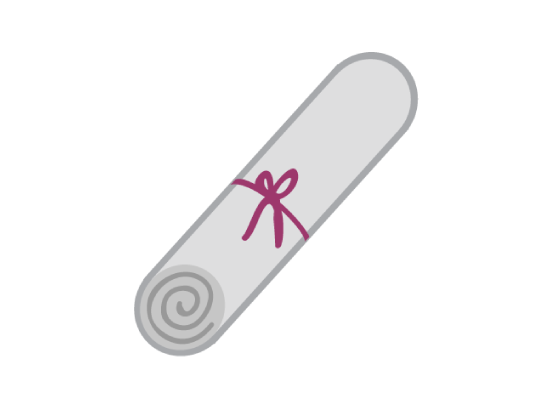 You'll graduate from Center Centre with the essential skills to be an industry-ready UX designer. You'll receive a diploma in User Experience Design and Technology that's authorized by the State of Tennessee.
Who are our industry experts?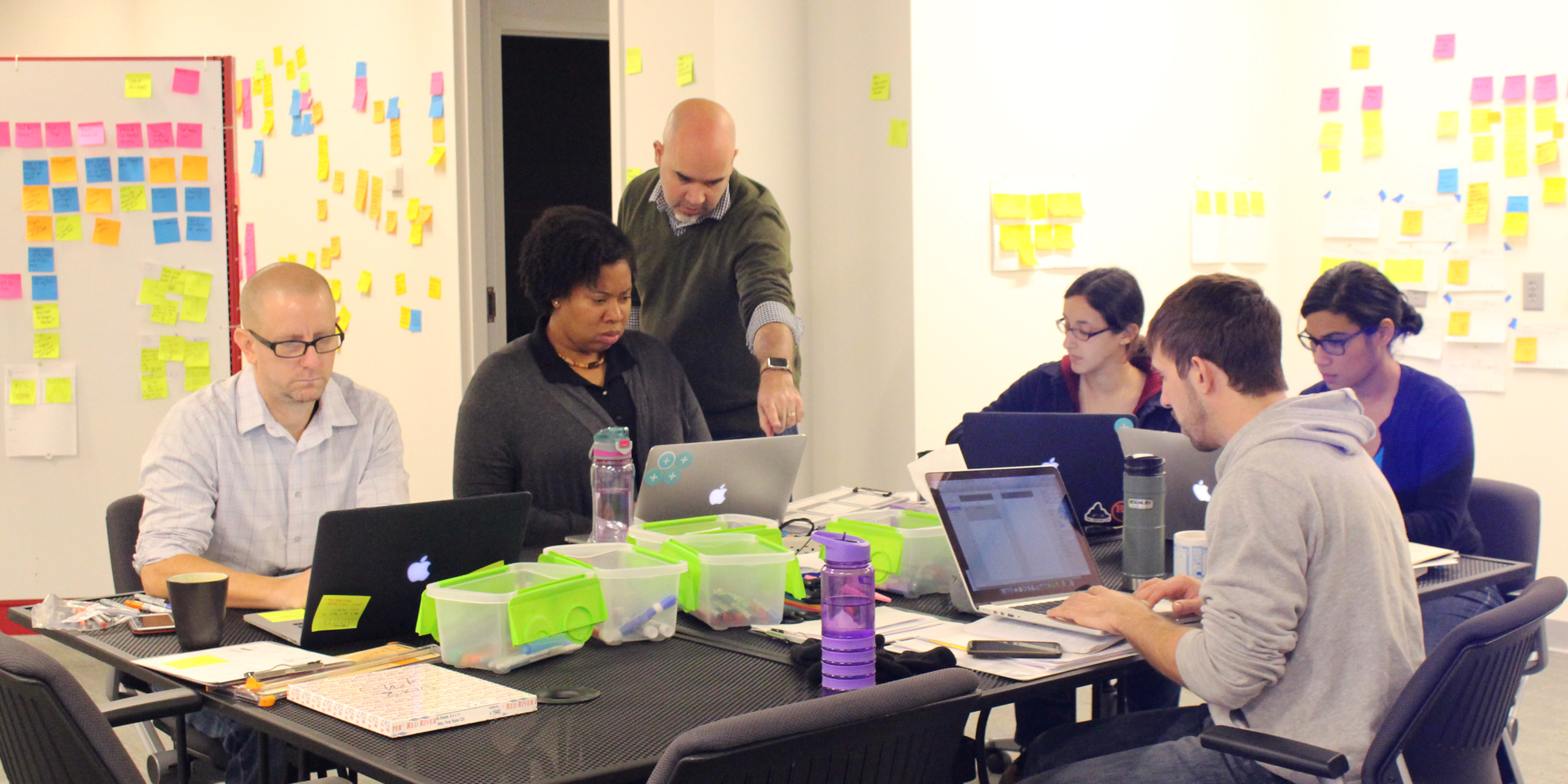 Each course begins with a two-day workshop led by one of our industry experts. Industry experts are chosen based on their subject matter expertise and demonstrated presentation skills. They are leaders at the forefront of today's design industry. These leaders include: Chris Risdon, Abby Covert, Dana Chisnell, Seun Erinle, Dan Mall, Fred Beecher, Adam Connor, Kim Goodwin, and Ahava Leibtag.
Our industry experts write influential books on topics like user experience, front-end development, and content strategy. They give presentations and workshops at leading industry conferences. Their insights and skills are highly regarded by industry professionals and learners from around the world.
Facilitators will work with guest industry experts ahead of time to tailor workshops to your needs, meeting you where you are in the learning process.
After completing the workshop and an individual mastery project during week one, you'll spend the remaining two weeks of the course integrating what you've learned into team projects. You'll have the opportunity to review the integrated material with industry experts, either in person or via remote collaboration tools like Skype.
Our partner companies


What are partner companies?
Partner companies provide real-world projects for our student teams. You'll work on these projects from initial concept to final deployment.
We'll work with partner companies to make sure that projects are appropriate for where you are in the learning process, yet challenging enough so you develop the skills you need. These may be "back burner" projects or new projects.
You may be required to travel to the partner company's location for project work. Travel expenses like transportation and lodging will be covered by the partner company.
Our partner companies see UX as good for business, and they have a growing demand for UX talent. They pay a fee to participate in our program, which offsets the cost of tuition. Many of them are "blue-chip" companies, meaning they're at least 20 years old with a strong, stable financial track record. Blue-chip companies are often in fields like healthcare, finance, manufacturing, publishing, non-profit, government, and retail.
Do you think your company would be a perfect Partner Company?
Find out more…
Partner company mentors
Partner companies can appoint four or more of their design team members to be mentors. Mentors will work with you on company projects. They'll meet with you regularly, constructively critique your work, and give advice on the project's business goals and constraints.
Partner company mentors will attend our industry expert workshops, learning the latest UX skills along with you. Mentors will see the trajectory of your learning experience: How you meet challenges, where you excel, and what happens when you hit a wall. This allows them to see your ability to grow as a student and as a professional.
While they get to know you, you'll also get to know them and the companies they work for. You'll get an insider perspective about what it's like to work at the partner company. If you decide to intern with our partner companies or apply for open positions, you'll already have insight about the companies' culture and how their design process works.
Internship opportunities
Partner companies will provide on site internship opportunities for our students. Through internships, you'll meet even more partner company team members, work in their environment, and experience their culture on a daily basis. Partner companies will also cover internship travel expenses like transportation and lodging.
Do you have questions for us?
If you have questions about our program, please call us Monday through Friday 9AM-5PM at 423-805-7420 or toll-free at 1-844-805-7420. You can also contact
us online
.